Do you like experimenting with other nations' cuisine? If so, you're in the right place. Budapest offers plenty of gastronomic opportunities to try new flavours. Here are 12 outstanding restaurants that serve the traditional food of Lebanon, Japan, France and many more!
Russia: Arany Kaviár
Entering Arany Kaviár located nearby Széll Kálmán tér, the atmosphere of the old Russian tsarist period welcomes you. Therefore, it comes as no surprise that co-owner Sasha Nyíri aims to familiarize everyone with traditional Russian cuisine through carrying on traditions, complementing them with youthful energy and experimenting with new, exciting flavours. Their menu offers a wide range of caviars including Siberian Sturgeon caviar, Osetra caviar and Sterlet caviar, all made from the roe of fishes raised at a Hungarian fish farm; traditional Russian courses such as the Classic Chicken "Kiev", and diverse fish dishes, so that everyone can find something to treat themselves during a culinary adventure in Arany Kaviár.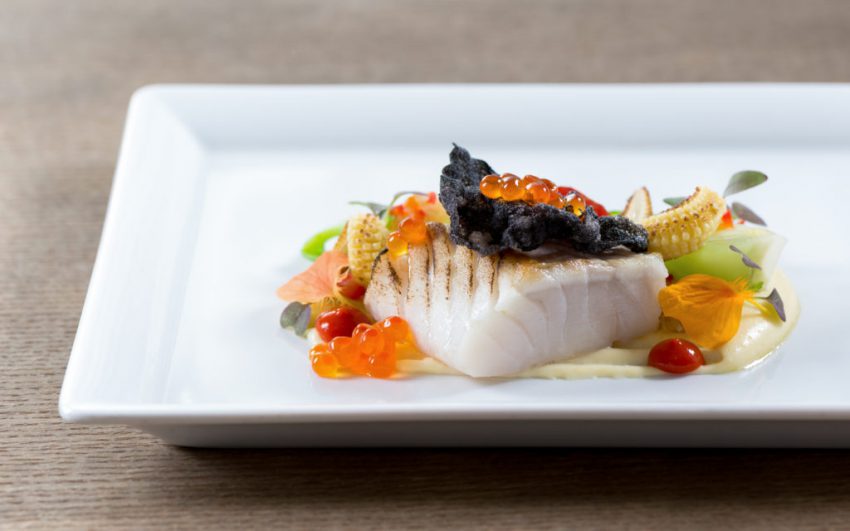 France: Araz
Located in the bohemian district of Budapest, Araz invites you to embark on a wonderful gastronomic journey filled with exciting tastes and impeccable dishes. Áron Barka, Chef de Cuisine creates the perfect fusion, mixing the best of French and Hungarian peculiarities and culinary traditions. The menu reflects his love and devotion and the stylish dishes are influenced by the time he spent in France, discovering the technologies and ingredients that have become the pillars of modern gastronomy. Thinking in terms of freshness, Araz puts a great emphasis on getting the crispiest seasonal ingredients, transforming them into sophisticated dishes that amaze both local and foreign guests. Don't miss out on their sample menu, presenting the fantastic bites of "haute cuisine".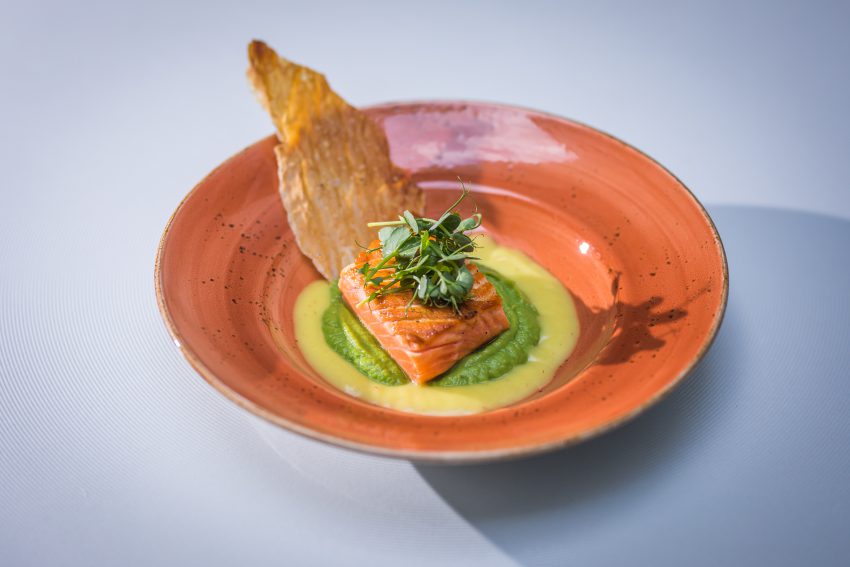 South America: Arriba Taqueria
Chili con carne at Arriba! Would you like to find real special flavours to try? Now you have a chance to taste the fantastic meals of the Southwest at the popular downtown restaurant: Arriba's colourful dishes present the flavourful courses like the famous Texas style Chili with lots of beef, beans, onions and chili. If you would love to taste these authentic specialties, but you're caught up in work, don't worry, you don't have to miss out on the delicacies as Arriba Taqueria offers a great food delivery service, as well. Pop into the friendly joint or order your desired pack of finely prepared courses – one of Budapest's most authentic places surely won't disappoint you!
Lebanon: Baalbek Lebanese Restaurant
Since 2015 one of the Middle-East's most exciting cuisines completes Klotild Palace's rich gastronomic palette. The authentic Lebanese restaurant prepares all dishes halal, using traditional recipes only. The executive chef with his personal experience and passion for arabic cuisine guarantees a real culinary journey, as the menu presents every all-time favourite Lebanese dish. Baalbek invites you to a delicious and special world with its oriental interior complemented by the authentic music and the incomparable Arabic hospitality. To top the experience, Baalbek's cosy terrace welcomes its guests every day with a wide shisha selection and genuine Arabic teas and coffee.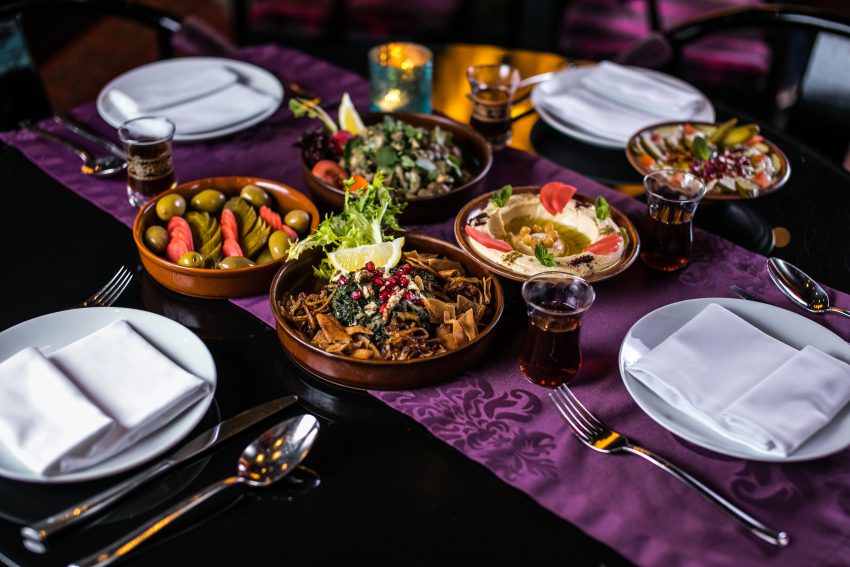 Italy: Cose Nostre Budapest
The late George Miller, a great stand-up comedian once said "the trouble with Italian food is that five or six days later you're hungry again" – we couldn't agree more. If you want to test first-hand if what he said is true, take a break from your Party District ruin pub crawl and drop by Cose Nostre Budapest, a recently opened street food venue in Kazinczy utca, where you can stuff yourself full with a dozen different kind of pizzas and many scoops of Italian gelato (courtesy of Fragola). Flush down the flavors with a glass of prosecco and let yourself be transported from the cobbled streets of the Jewish Quarter to the sunny piazzas of Southern Italy.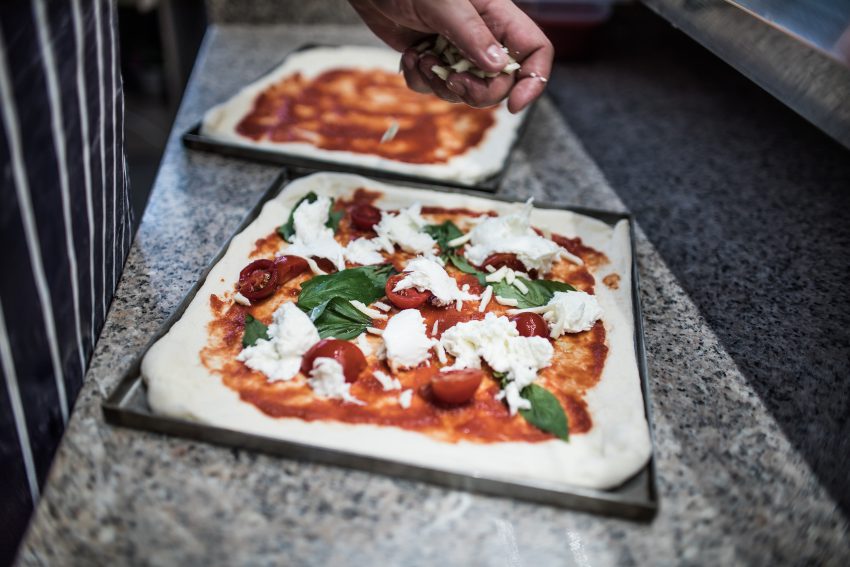 India: Curry House Budapest
Located in Horánszky utca 1 in District VIII, this House of Indian Cuisine opened on 5 October back in 2013 with owner Zulkarnain Saer Khan. Curry House is a sophisticated restaurant decorated with a colour scheme of black, red, bronze and gold. The restaurant's menu offers a wide selection of starters, specialities, tandoori kebabs, curries, naan breads, rice, international dishes, desserts and drinks. All the naan bread in Curry House is made the traditional way with a Tandoori Oven. It's a cylindrical clay or metal oven, which Saer specially ordered from London. Enjoy the relaxed and quite laid back atmosphere, while treating yourself with a series of delicious bits in this charming and amusing environment.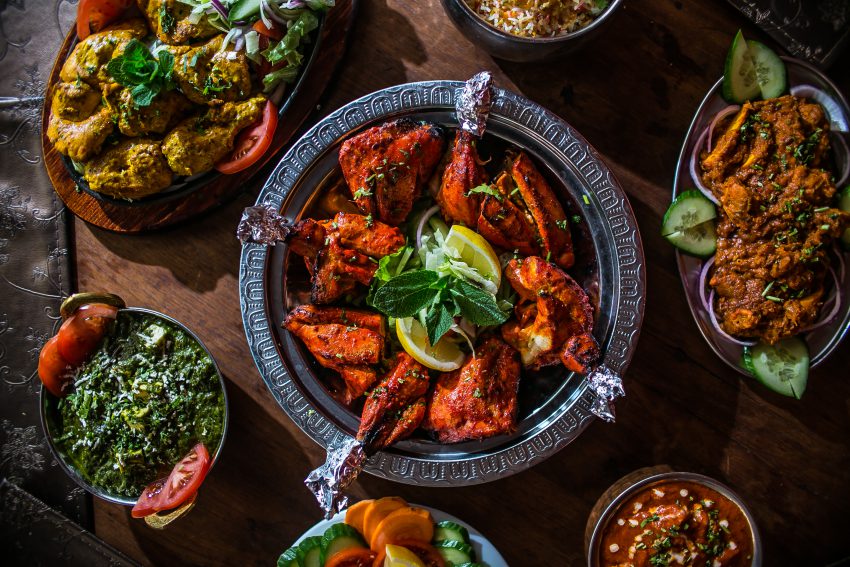 Japan: Ennmann Japanese Restaurant
Budapest abounds with special places inviting you to discover plenty of wonderful gastronomic dimensions. If you're a fan of the ever so popular Japanese cuisine, or you're looking for new tastes to try, without a doubt, we found your next favourite spot in town! Located right next to Batthyány tér, Ennmann Japanese Restaurant awaits you with a colourful palette of splendid meals and spicy bites of the Asian country. Besides the amazing dishes and friendly atmosphere, – you definitely don't want to miss out on their sushi, for it is one of the best ones in town – you can enjoy the scenic view of the gently flowing Danube and the architectural beauty of the Parliament.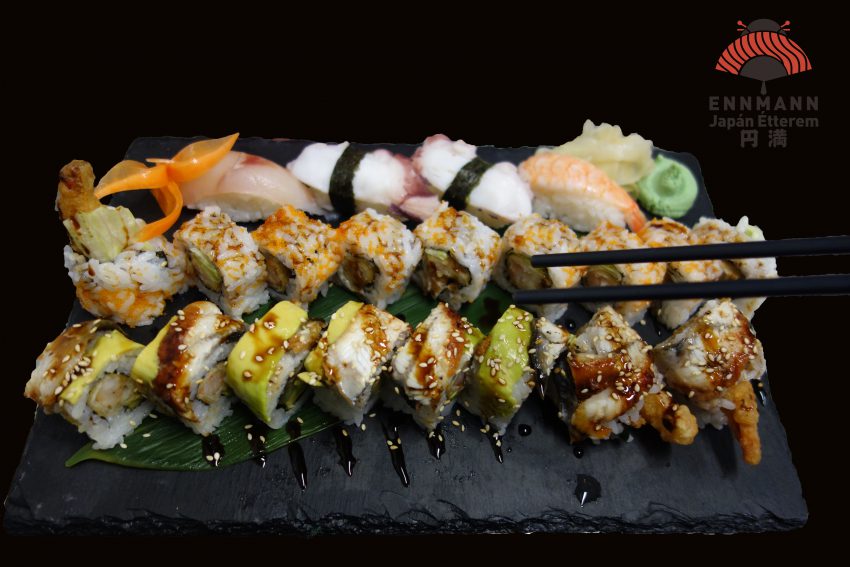 Greece: Mazi
Located on Alkotmány utca (that wide street reminiscent of Paris, bordered by beautiful buildings and leading up to the Parliament), Mazi offers mouth-wateringly authentic Greek dishes, alongside a couple of creative reinventions of well-known staples. The aim of chef Dimitris Roussos and his team is to show that Greek cuisine is much more than gyros and peppers stuffed with feta cheese: Mazi's menu is rich in fanciful and delicious meals, classic desserts, and mesmerizing flavors. Try the young lamb with tzatziki and Greek baked potatoes, or the Mussel Saganaki with ouzo, tomato sauce and feta for a true culinary journey to Hellas! A piece of Greece in the heart of the city, Mazi is a place where you want to go back time and time again.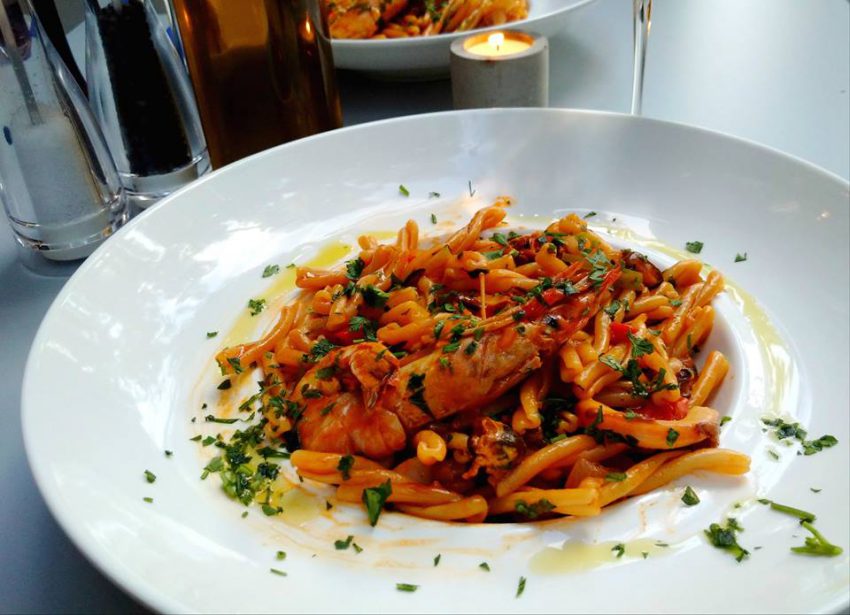 Spain: Pata Negra
Out of respect and passion for the Spanish culture and gastronomy, the first tapas bar of Hungary was opened in 2004 evoking the authentic Mediterranean atmosphere with all its details ranging from traditional dishes to colourful tiles and napkins. Following the success of their first restaurant located on the always busy Kálvin tér, Pata Negra opened two more places, all of which offering exciting tapas dishes as well as plentiful meat courses, Spanish wines and many more to try. Let the Spanish vibes in, and experience the Mediterranean lifestyle in its genuineness at Pata Negra!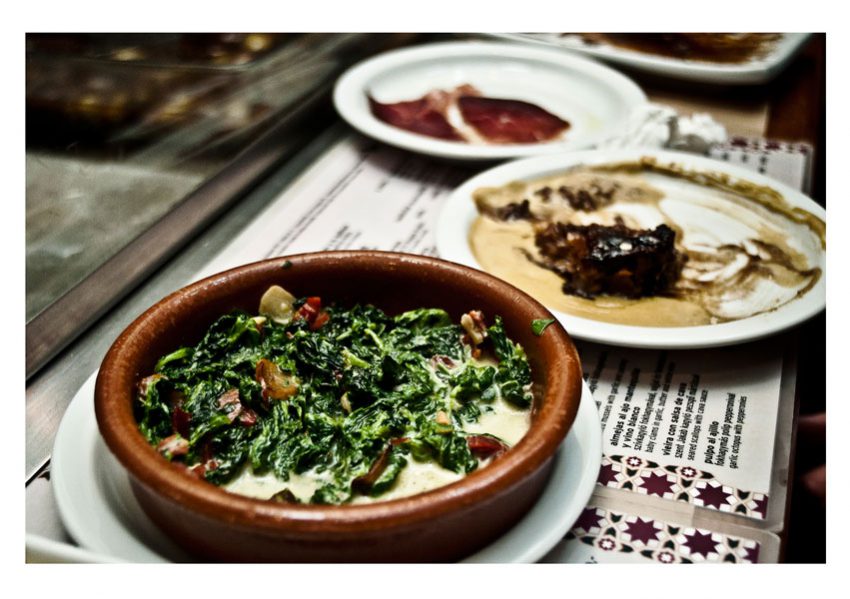 USA: TGI Fridays
The first TGI Fridays was opened in 1999 in WestEnd City Center shopping mall as one of the first original American restaurants in Budapest. After a few changes and reconstructions, TGI Fridays is still the place of American food lovers, presenting all the original meals of the U.S. kitchen: steaks, grilled ribs, burgers and the favorite Jack Daniel's dishes are still the best sellers of the restaurant. The huge portions, the perfect seasoning and taste guarantee that you will feel satisfied.  TGI Fridays has 2 spots in Budapest: TGI Fridays Oktogon (1067 Budapest, Oktogon tér 3.) and TGI Fridays WestEnd City Center (1062 Budapest Váci út 1-3.) with special lunch offers, seasonal food promotions, Ladies Monday & Tuesday cocktail offers and Happy Hour.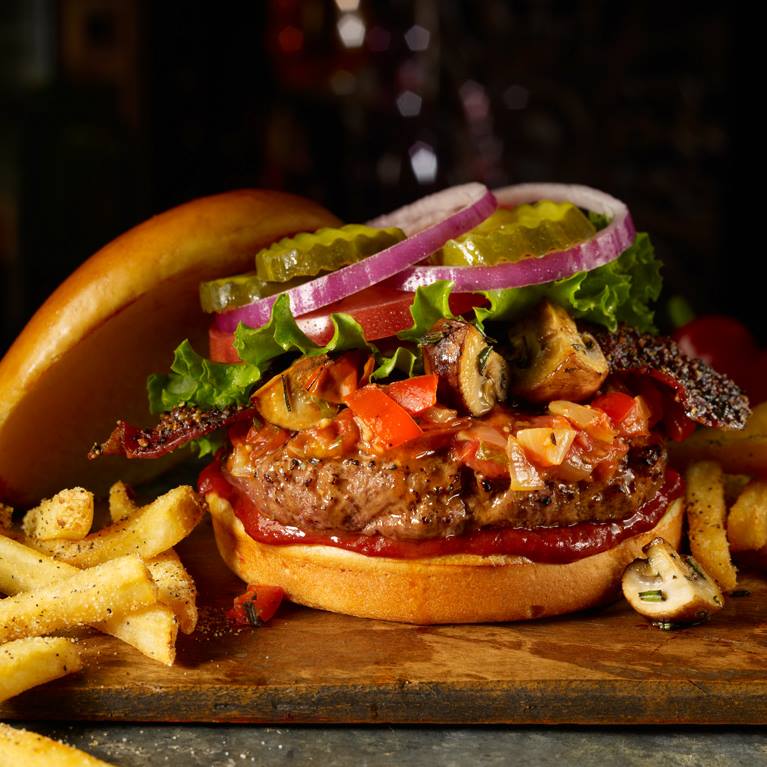 Hungary: Tulipán Bistro
When visiting the Hungarian capital, besides exploring the city's historical and cultural sights, it is absolutely worth discovering the region's most famous traditional savours as well. Located in the heart of the city, Tulipán Bistro, derived from the Hungarian equivalent of tulip, has been attentively serving its guests with many wonderfully made authentic meals since 1964, awaiting you with a cosy, homely atmosphere and a menu that consists of a series of delicious and special courses accompanied by a line of the most renowned and highly praised potions of local wineries. Friendly vibes are perfused by the interior design, hallmarking the veracity of the authentic place.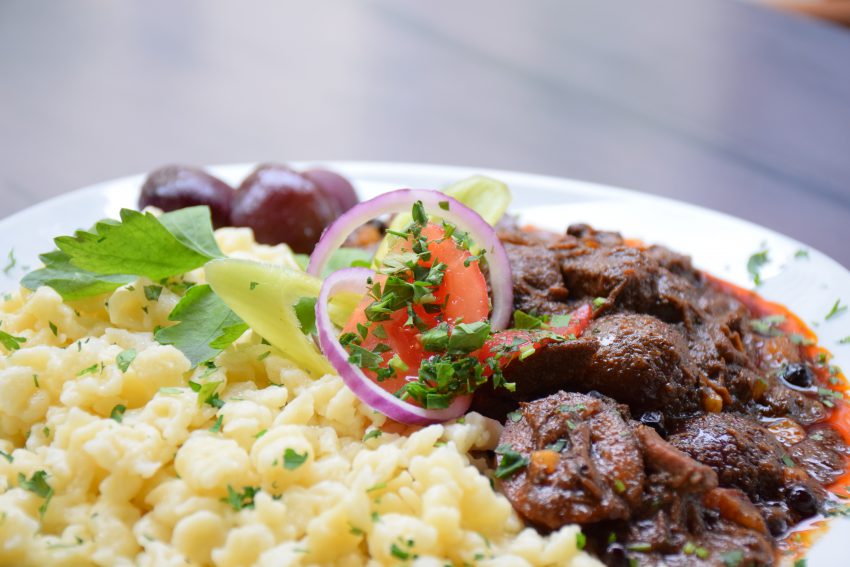 China: Wan Hao Cantonese Restaurant
Craving for real dim sum in Budapest? Located in the Asian Food Quarter (Chinatown), Wan Hao boasts authentic Cantonese cuisine, with hand-made Bao and Jiao served in bamboo basket, soup and stew in clay pot, and à la carte wok stir-fry. Once a mill, the protected mansion is now transformed into a popular hangout for the local Chinese community, with a retro and Asian touch. Wan Hao is also well-known for its private party/karaoke rooms with superb audio-video-lighting effects. Save your air ticket to Canton and Hong Kong, drop by Wan Hao and enjoy the surreal Cantonese experience in the heart of Budapest.