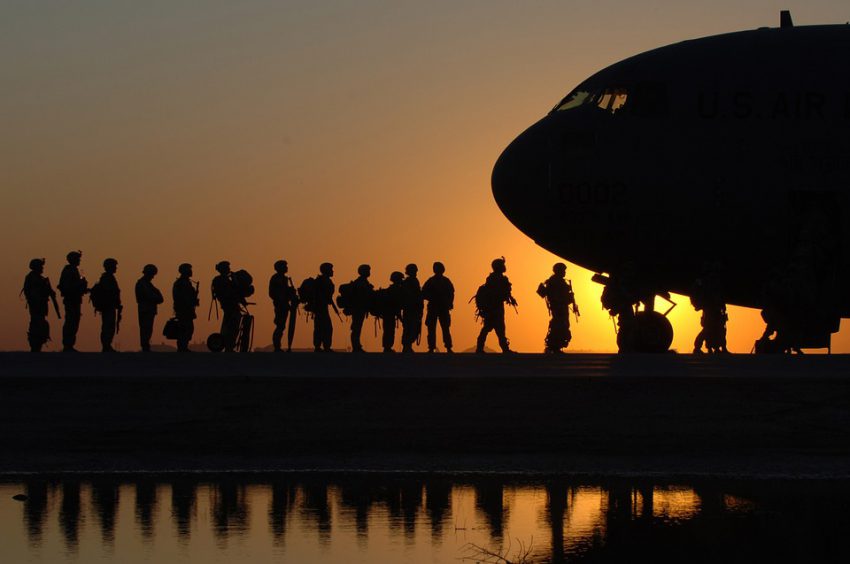 There are some who dream about travelling, and there are others whose lives are all about it. Tamás Sárik is one of the latter working in the air transport sector since 1999. He started his career at Malév, worked at Qatar Airways' headquarters in Doha from 2009, and returned to Budapest in 2016. With Tamás we were talking about how he landed in a life in the sky.
What have been the milestones of your career so far?
After having finished my university studies I started working in the air transport sector in 1999. I started off at Malév, then I was offered a job at Qatar Airways' headquarters in Doha in 2009. After seven years in Doha, I applied for a commercial manager position in Hungary which I gained and moved back home last year.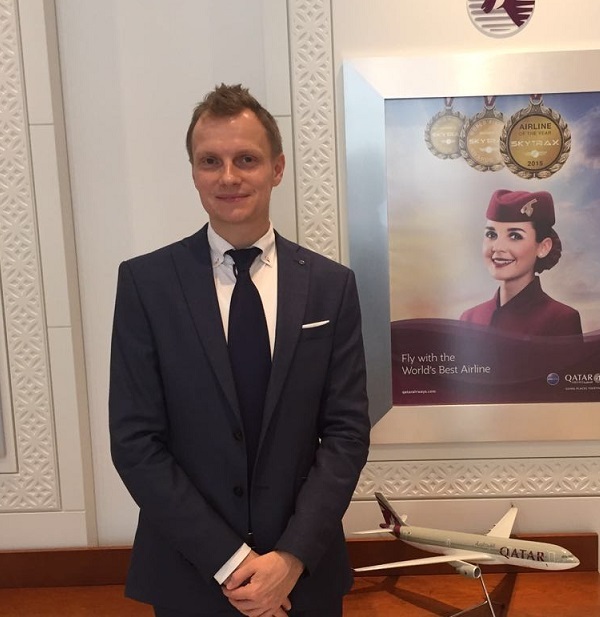 Was it easy for you to leave Hungary because of job prospects?
I participated in many international projects while working at Malév, however, it wasn't enough for me: I wanted to work for an international company. When I was first offered the job, I wasn't brave enough to leave Hungary, but they got back in touch a year later when I seized the opportunity. Back then Qatar Airways was a smaller airline with 80 destinations developing dynamically. Today its airplanes fly from Doha to more than 150 places.
What were your first impressions when you arrived in Doha?
Doha is often compared to Dubai. Although it is not as developed, popular among tourists or luxurious as Dubai, Qatar's capital have developed rapidly in the last few years. Quite a few foreigners give up trying to get used to the cultural differences, and leave the country. The first part of my 7 years spent in Doha was all about adaptation, whereas in the second part of it I felt like home.
Can you name one thing you had troubles to get used to?
Moving to a foreign country is hard. It was hard for me to get used to my work schedule which lasted from Sunday to Thursday with an early starting hour. As I often travelled back home, it was hard to arrange everything because of the time difference, too. The exit permit system operating in Qatar was also strange according to which the resident visa possessors can only leave the country if their employer approves it, and the Home Office releases a legal document. Luckily, the system never limited my commuting in practice.
What do you think is the most interesting difference between European and Middle Eastern cultures?
Most differences are rooted in the distinct religions. One of their biggest national holidays is called Ramadan which is a 1-month long celebration during which it is not allowed to eat or drink daytime. Even the restaurants are closed which leaves you with sneaking into the kitchen to have one or two discrete bites. Despite all the stereotypes, it is a wonderful time of the year full of merry people. The atmosphere is similar to the one we experience in Hungary around Christmas time.
Is the western culture present in Qatar in any form?
The Hungarian Embassy celebrates our national holidays by organizing gatherings, such as the memorial service on 15 March. With my European colleagues we also celebrated Christmas. The visa to Doha for Hungarian citizens is free of charge, so it is worth visiting the country, even if your main destination is Asia.
Have you worked with people with different nationalities?
100 nationalities work for Qatar Airways. At first, I had to learn how to communicate and work with people with different backgrounds, which was difficult. The Arabic people have a sharp style communicating by shouting; the Asian always agree, even if their opinion is the complete opposite of mine, while it is almost impossible to understand what Indian people think. Of course, I grew to handle all of this while broadening my mind. By the end the cultural differences became the norm for me. After all, it was exciting working with all these nations' people.
You moved back to Budapest a year ago. Have you been missing Doha?
A lot! In the last few years I spent there, the city really felt like home. I miss the weather the most. Summers in Doha are hard to bear since the temperature is often above 45 degrees. In general, it rains four times a year which is considered a little miracle: people are staring out of the window, even the transport stops.
What have changed since the beginning of your career?
Today flying is more common than it was when I started working in the sector. The cheap flights make travelling available to a lot of people who didn't experience it 10 years ago. In 2009 there weren't any direct flights from Budapest to Doha, while nowadays airplanes commute between the two places 14 times a week. At Qatar Airways the most modern airplanes are operated and there are more and more destinations available.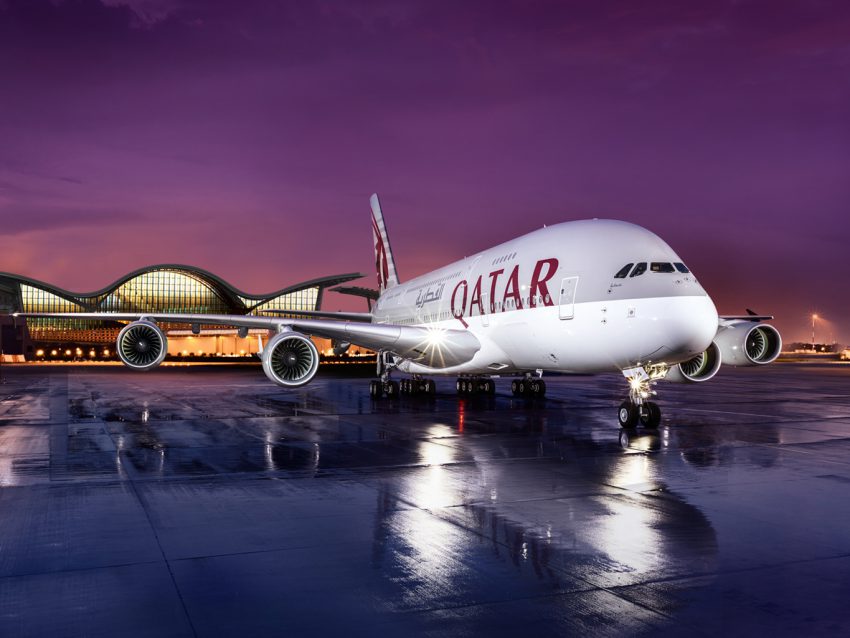 What are the newest destinations? How do you decide where to launch new flights?
Qatar Airways' mission is to be among the biggest airlines in the world. With constant market research we try to find out what new destinations people are interested in. We add 10-15 new destinations to our repertoire every year, the newest ones being Seychelles and Thailand's Krabi. We offer the longest direct flight in the world as well between Doha and Auckland.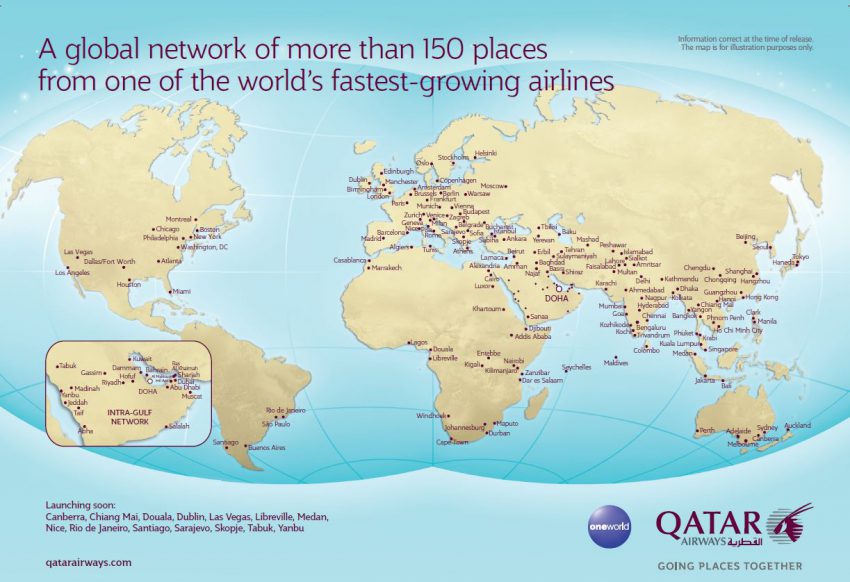 What destinations are the Hungarian people the most interested in?
The Thai islands, Bali, China (mostly Beijing and Shanghai), the Maldives and Australia.
Which is your favourite destination?
I love Singapore as it was the first city I flew with Malév. I need to travel a lot because of my job. When I lived in Doha, I only spent one weekend per month in the city as I was always on the road. Being the commercial manager of the Indian subcontinent, I often went to Asia.