The newly designed banknotes of 2000 and 5000 have been issued on 1 March. As Ferenc Gerhardt, the deputy governor of the Magyar Nemzeti Bank (the central bank of Hungary) stated at a press conference on Tuesday in Budapest, their widespread extension is expected in a few months.
The well-known banknotes of 2000 and 5000 that were issued before 2016 can be used until 31 July of this year after which date they will be withdrawn by the MNB. From 1 August, 2017 on, only the new 2000 and 5000 forint bills can be used for payment.
For three years, the old banknotes can be exchanged free of charge in Hungarian monetary financial institutions and post offices. Until 31 July, 2017 all Hungarian banks do the exchange.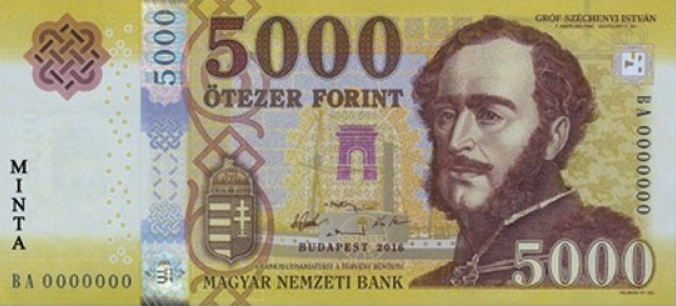 Gerhardt also emphasized that the same historical figures can be seen on the new banknotes, however, various security features were newly incorporated to meet the requirements of the money counter machines. As it was displayed at the press conference, these new security features are tangible, and the watermark can easily be seen.
The production cost of the new banknotes is identical to that of the preceding ones.